After seeing the ugly patch that the contractor put on. We decided to redo it ourselves. I think it's the work of some sort of stump brush but not sure what kind of brush will produce the pattern. I saw the drywall101's website. The pattern is called rosebud.
Above: Our ceiling pattern. Below: Draywall101's rosebud texture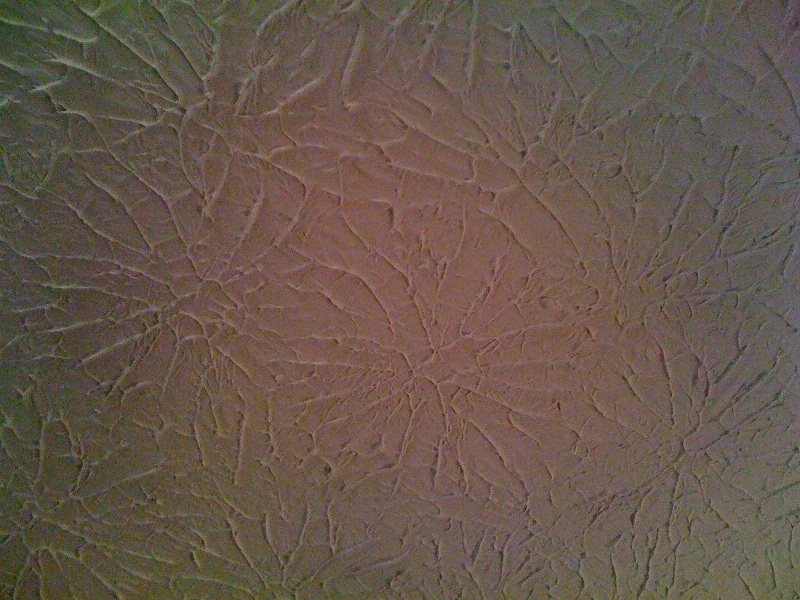 I went to Home depot and Lowes to get couple brushes and trying it on spared drywall. They produced some pattern but neither of them created the same texture.
Above: the stippling brush and the pattern created by the brush. I bought the brush from home depot.
The textured brush created similar pattern but it's more dense. Another differences is that the lines created by the brush seems to form straight lines rather than curves. The brushes that are used to create the pattern must have softer hairs. After I apply the pattern to the ceiling, the "flowers" seem to be much smaller and dense then the original. The texture is not as deep – it might have something to do with the drywall compound mixture. I might have thin it too much.